Random Thought
Imperial Admiral





Number of posts

: 2206


Imperial Credits

: 10266


Registration date

: 2009-04-10

Testing..testing..Microsoft did some new upgrades again so just testing..
Imperial Admiral





Number of posts

: 2206


Imperial Credits

: 10266


Registration date

: 2009-04-10

I guess I will have to get replacements for both my tires. Since Ben Franklin is moving out that makes things difficult.

Been doing some more composting earlier today before it got too hot. Still No See Em's are a problem.

The library finally got their AC fixed so the hours will be back to normal on Monday. This means I don't have to go down there so early.

MEtv had a list of crossovers yesterday but missed a few:

1.Dragnet/Adam 12
2.Adam 12/Emergency this one is odd since in the episode Reed and Malloy have to
escort someone to Rampart General so in it both series are treated as though they were real;
but later on in Emergency Adam 12 is treated like a fictional tv series because
Gage becomes addicted to it.
3.The Gambler movies since they included the likes of Chuck Connors, Richard Boone and
James Garner all reprising their roles.
4.Bonanza/The Flintstones yes there was an episode where the cast of Bonanza
parodied themselves on The Flintstones.

Imperial Admiral





Number of posts

: 2206


Imperial Credits

: 10266


Registration date

: 2009-04-10

Our lawn is pretty pathetic now. I think anytime now Lawrence of Arabia might show up to try crossing it in search of an oasis!

Imperial Admiral





Number of posts

: 2393


Imperial Credits

: 12964


Registration date

: 2009-03-18

Can't help it water has become an issue everywhere in the world. The latest reports a week+ ago wasn't good at all.
Well, from what I see the weather is generally a bit more chaotic like the 10-20 years ago period when climate change became pronounced. Looks like a pattern of chaotic and calm periods. Something future generations have to figure out.

It seems to me the media attention is slightly more about military these days on a daily basis, or covers more military related news that wouldn't have made the cut before. Of course biased toward US/Russian/China/NKorea. I admit I've found "news" to me that where actually dated by years. It's not like I follow these things so it's not surprising. But since they are of technical nature I'm surprised they slipped by.
Imperial Admiral





Number of posts

: 2206


Imperial Credits

: 10266


Registration date

: 2009-04-10

Probably because the news has its Hate Trump mantra going that everything else seems to slip by.
Well we have been into rationing since last week and since our house is even number we only can water Tuesday,Thursday,Saturday and a bit on Sunday.
We had our car taken in to have the brakes repaired yesterday. Since no-one drives now we have to think of selling it. Any way on the news yesterday evening there was a story about an accident where the owner of the car didn't have the brakes looked at...
My bike is also in the shop so walking until I get it back.
I sent in my order for
Himouto! Umaru-chan
Monday so that takes care of August.
Next month will be the biggie:
Monster Musume
.

Once I finally get the rest of my dvds back in cases I will be able to know just how much space I have.
btw: Since Ben Franklin is going out of business it looks like to get electronics,etc. will mean a trip to Walmart in either Spokane of Sandpoint,Idaho from now on unless they have what I'm looking for
at Shopko or one of the two remaining hardware stores in the area.
Imperial Admiral





Number of posts

: 2206


Imperial Credits

: 10266


Registration date

: 2009-04-10

Sooo the New York Times Editorial Board wants the libel suit filed against them by Sarah Palin to be dropped because they can't be responsible for what's printed in the NYT.especially the editorial page
because
They Don't Read The New York Times and thus Can't Be Responsible for its Contents!



I guess we are back to "It all depends on what the meaning of the word is is." territory.
Heroes and Icons have reached the part of
DS9
when Ezri replaces Jadzia. Reminds a lot when
Dr.Who
used to be good. Nichole deBoer's entire time as Ezri though short was fun.
Especially her first few episodes when she's still dealing with being Dax.
"Gotta learn to control these sudden urges."
Yeh!




for our favorite little Dutch Canadian Trill!
Imperial Admiral





Number of posts

: 2206


Imperial Credits

: 10266


Registration date

: 2009-04-10

The ironic tragic thing about what happened in Charlottesville,Virginia over the weekend was the
fact that Gen. Lee himself would have been aghast at the bigotry and hatred coming from both sides.
He was a man who first and foremost wanted those under his tutelage to become true Christian
gentlemen and citizens;which means he wouldn't have favored either side doing what they did.
Then again after years of watching young men die he would have wanted a peaceful solution.
But the South haters will have their day.
Speaking has someone who has both Northern and Southern ancestors.
Any ways on a more positive note,I went to the second hand store in town today that has the
DVDs and got
Abbot and Costello: Who's On First
which is a compilation of some of their
most popular sketches including the title one and
Run Lola,Run
which is the first non-English
title I bought which wasn't Japanese. I wanted to get it for a long while so couldn't pass up the
opportunity.

Imperial Admiral





Number of posts

: 2393


Imperial Credits

: 12964


Registration date

: 2009-03-18

Yeah, but the present is always shaped by people pursuing one way or the other. The enemy is not always the enemy. I've nothing against those historic/art statues but if people misused them for the worse and or are not ready or mature for them then they should be removed from view at least. Preferable stored until such times when citizens are mature and ready to face history.
There's no denying it anymore. Dark times are at hand. It's only a matter of time. And I'm afraid it got quite short. That said I won't let this drag me down and cowering in a corner or so.
New studies on electric car's usefulness vs. ordninary
http://www.ivl.se/download/18.5922281715bdaebede95a9/1496136143435/C243.pdf
Last week a summary on global weather of 2016 saw a high rise in warming and related human intervention. That's probably the reason for this "chaotic" weather this year.
Also the new recommendations from NIST on passwords is to use phrases combined with a scrambling of your own. Also no longer a time-based-must-change recommendation but rather keep it longer or change when known it got leaked. Leaked email/passwords can be checked here:
https://haveibeenpwned.com/
https://haveibeenpwned.com/Passwords
Provided by a security researcher. Needless to say this is also the best way to collect.
Edit:
Top rated cosplayer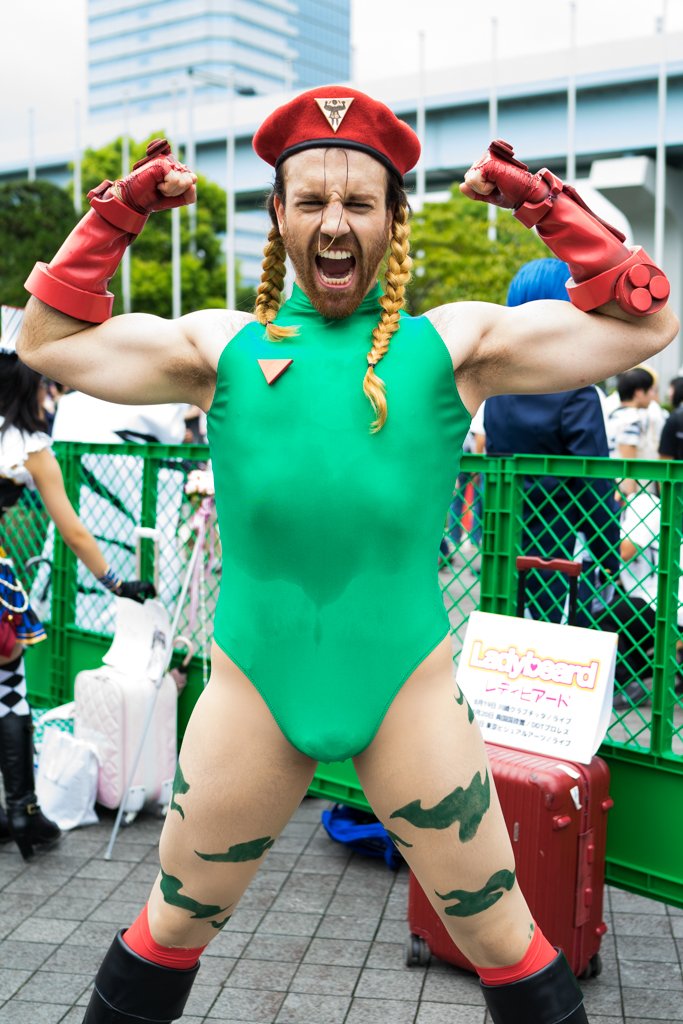 Imperial Admiral





Number of posts

: 2206


Imperial Credits

: 10266


Registration date

: 2009-04-10

Oh my poor eyes!

Well the whole hysteria began with the shooting in South Carolina, before that nobody much cared
one way or another about Confederate symbols or monuments except for a few on the fringes.
I've always thought the best way to fight the misrepresentation of the South by racist groups
was to reclaim those symbols for all of America; in order to remind people that they belong not
just to the South but to all of us, whether or not we like it.
Also I think we tend to forget that racism and slavery aren't limited to geography and time, they're
an ever present problem that we as humans all have part of, again whether or not we would like to admit it. The North is as guilty as the South, and New England most of all since the slave ships
were made in New England shipyards and sailed from New England ports.
Lot of New England families made money off of the slave trade.
So looks like the book sale for Friends of the Library will be held at our church this year.
At least I don't have to worry about crossing the street this time.

Himouto! Umaru-chan
is on her way now. Next month:
Monster Musume
.

Rightstuf has announced their crowd funding for the dub of
Aria:The Animation
has reached
81% thus far.
I wonder who they will get for Akari and Alicia.
Hockey news: it looks like Idaho and Montana will be part of the Vegas Golden Knights broadcast
network as per today's Spokane Spokesman Review.Not only that but the team had representatives in Couer d' Alene on Tuesday.
Great that we're getting interest from the NHL; though my #1 team will always be Minnesota.
btw: that pretty much puts the kabosh on any Seattle NHL franchise.